Be a guest at one of Akihito Okuda's next public appearances.
11.06.2017 Paretzer Scheune, Paretz
16.06.2017 Helga Breuninger Foundation, Ketzin
01.07.2017 Zachow, Brandenburg
12.07.2017 Literarisches Colloquium, Berlin
14.07.2017 Holywell Music Room, Oxford, England
29.10.2017 Paretz Castle, Paretz
10.12.2017 Paretz Schlossscheune, Paretz
30.01.2018 Teatro Juares, Barquisimeto, Venezuela
30.01.2018 Masterclass at the Universidad Centrooccidental Lisandro Alvarado, Barquisimeto, Venezuela
18.03.2018 Ketzin
12.09.2018 Paretz Castle, Paretz
14.09.2018 Potsdam Berlin
12.06.2019 Osloer Berlin
19.06.2019 Ketzin
21.06.2019 Cambridge
26.07.2019 Oxford
29.10.2019 Cambridge
09.11.2019 Cambridge
12.12.2019 Cambridge
11.02.2020 Cambridge
07.03.2020 Cambridge
12.11.2020 Cambridge
01.05.2021 Nouakchott
03.07.2021 Nouakchott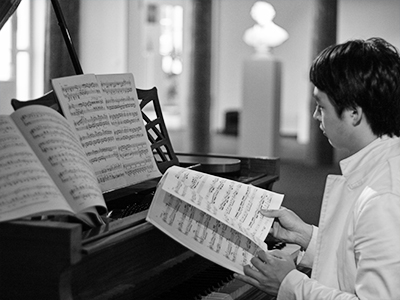 You want to book a solo recital, host a concert with an orchestra or  wish for music performance at an event? Please contact us: pianist@akihitookuda.com
Visit Akihito Okuda's facebook page and catch up with news and upcoming events.